• Julia Jacobsen • border collies • cattle dogs • dogs • farmhouse • farms • love dogs • ranching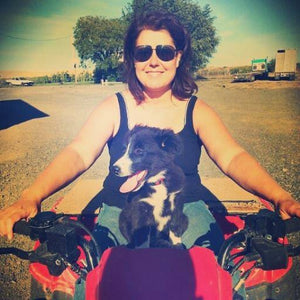 We were loading up and the gal accidentally bumped into/stepped on my dog and she promptly apologized to her by name.
I rarely can recall a new person's name I've just met and she remembered my dog's name. I didn't know when, I didn't know how… but , I knew I would make room for this person in my life. She apologized to my dog by name!